With rail workers recently staging strikes across the country and other sectors set to follow suit this summer, employers are naturally concerned by the increasing prevalence of industrial action and strikes affecting their business.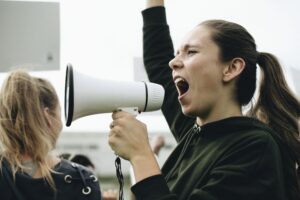 Whether directly or indirectly, industrial action can cause significant disruption for businesses, including where staff are unable to travel to work due to the impact on public transport.
However, in what will no doubt be welcome news for employers, the Government has tabled the following new Regulations:
The Liability of Trade Unions in Proceedings in Tort (Increase of Limits on Damages) Order 2022 (SI 2022/699); and
The Conduct of Employment Agencies and Employment Businesses (Amendment) Regulations 2022
What will this mean?
If approved, the new provisions will revoke the restriction on employment businesses supplying temporary workers to replace striking workers during official industrial action, therefore allowing employers to utilise agency workers directly, a practice which is currently unlawful. The Regulations will also increase limits on maximum financial penalties that can be imposed on unions for taking unlawful action.
The legislation will have to be approved by both Houses of Parliament. If passed, it will apply to England, Scotland and Wales.
Employment businesses may now be called upon to provide agency workers where previously this was not permitted. Often this might be a call for agency workers who are skilled in work types (including health and safety training and obligations) where previously the industries involved didn't have this option. There may also be concerns around possible reputational risks for both the agency worker crossing the picket and the agency providing the agency worker.
With the prospect of further strike action on the horizon, it remains to be seen how these changes will impact the landscape for industrial action.